Here are just a few comments from our members. We hope it encourages you to give us a try!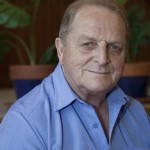 Bill (Tenor: member and Chairman)
I started to sing as a boy soprano until my voice broke at 13. Apart from three years at college in my mid thirties, I did not sing again until my early sixties, when my wife persuaded me to start again. I have been in a number of choirs since then, both male voice and mixed and also taken part in various WNO Max performances. I have also done voluntary work with an operatics society.  I enjoy all forms of music from the more serious classical through musicals to jazz and some forms of popular pieces. I enjoy singing because it is something  I can do with my wife (she made me say this !) and generally the joy of making music. The social aspect is also important as it enables me to meet up with people from all walks of life, and RCC are the friendliest choir I have ever been in.
I was amongst the original members of "Sing for Fun", which evolved into the Gate and subsequently the Roath Community Chorus. I have considered other choirs but have not found one that more adequately meets my requirements. The performance level is good (and improving), but is not too demanding of my time. We could do with some more men for balance and any newcomers are always made very welcome.  
Stina (Alto member)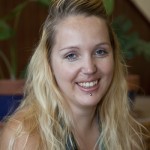 I enjoy singing with RCC because it really makes me happy! It's like medicine for the soul. It's a great way to start the weekend and always puts me in a great mood. Just like blowing the cobwebs of the week at work away! Do I have a favourite piece of choral music?  Well, there are just too many to choose from! I loved singing Linden Lea and Shoshone Love Song, but then love classics like Gloria! I like being a member of Roath Community Chorus because it's local, non religious, the music selection is broad and brilliant, it's very affordable and there was no audition required which made it A LOT less intimidating for a first timer! Since becoming a member I've seen how lovely and friendly everyone is and I really enjoy the sociability of the choir and the friends I've made!
Jenny  (Alto member)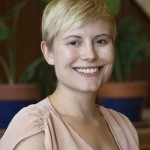 I hadn't been involved in any singing for a long time before I joined the choir in 2010, but as a child I was part of Coventry Cathedral Girls' Choir for a time. We sang when Songs of Praise filmed at the Cathedral but luckily no recordings are in existence! I really like the experience of singing with a group and hearing the sound of the different voices coming together. I know it is a cliché but I do find singing quite uplifting and always feel happier after rehearsals!  Generally the kind of music we sing in the choir isn't what I would listen to at home, so I've been introduced to things through Roath Community Chorus that I don't think I would necessarily have come across otherwise. I don't really have a favourite but I've really enjoyed singing Gloria, and all of the Welsh-language pieces. My main reason for being involved with Roath Community Chorus is for the experience of singing with a group, but an added and unexpected benefit is that  I've found that I also really enjoy spending time on a Saturday morning doing something that is completely different to anything I do for the rest of my week!
Stuart (Publicity Officer and Bass)
I was a boy chorister, but after my voice broke I didn't sing again in a choir for 30 years, when I joine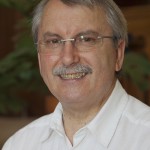 d Cardiff Male Choir.  I find singing helps me unwind and is uplifting and joyous, and of course singing is good exercise.  I have enjoyed singing Welsh Hymns, Handel's Messiah and Linden Lea with RCC.  The Chorus has been great for me, for as well as increasing my singing repertoire, there is great social interaction and I have made many new friends.  Also as it's a mixed choir it is an interest I can share with my wife who is also a member.